I can't even believe it is September! No wonder I'm starting to get the itch to buy all sorts of different squashes and make pumpkin everything! To kick off the fall season, and FINALLY, get back into blogging (hopefully!), I'll pass along a recipe for delicious fall flavors packed into little chocolately protein energy balls! Use these for an afternoon pick-me-up, a pre or post workout energy source, or a healthy snack for you and your kiddos when you head for the apple orchard.
I adapted this recipe from the Pumpkin Chocolate Chip Energy Balls recipe to make Clean Food Crush's energy balls more chocolately, but without the sugar, and to add more nutritious fall flavor. So what are you waiting for?! Check out my recipe and make a batch of these yummy little bites to satisfy your fall cravings!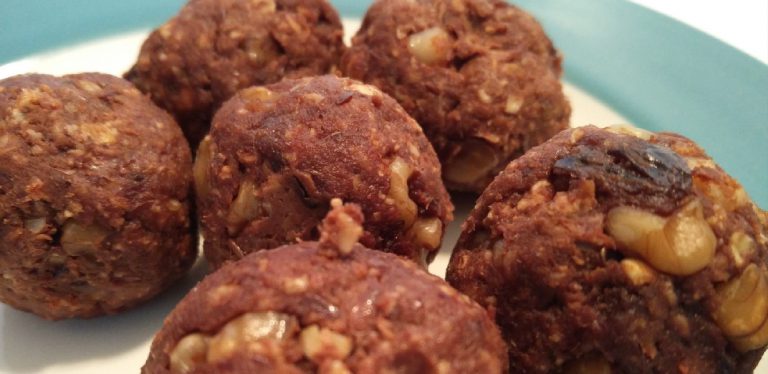 | | |
| --- | --- |
| Servings | balls (depending on size) |
| | |
| --- | --- |
| Servings | balls (depending on size) |
Mix all ingredients together thoroughly in a medium sized bowl. Roll into large tablespoon sized balls. Put rolled balls into a airtight container and place in the freezer for an hour to an hour and a half. Store in the freezer for firmer, longer lasting energy snacks; or transfer protein balls to the refrigerator and store for up to a week.